Paintings


Paintings by Cheryl Ward
With her painting horses - Romeo, Juliet, DaVinci and Raleigh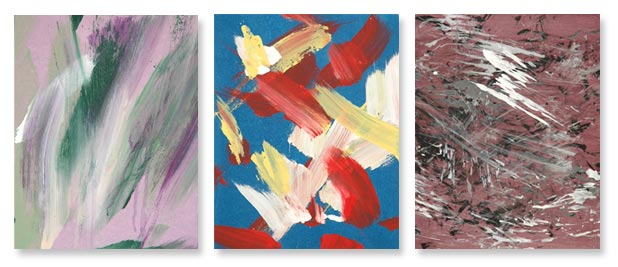 ---
Update!
We are no longer creating new paintings for sale, but we would like to refer you to someone who is! Meet Peggy Hogan and her amazing clicker trained horses. Peggy is a phenomenal horse trainer with a huge heart. Her miniature horse, Handsome, is a bona fide bell ringer for the Salvation Army. Her other miniature, McKee, has an exuberant enthusiasm for painting.
Peggy's website is a treasure trove of information and fabulous videos. I know you'll enjoy your time there as I did!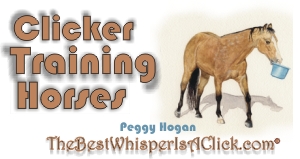 Meanwhile, please enjoy the gallery. If you'd like to teach your own horse to paint, see my tutorial below.

Sold Paintings & Private Collection







---


Large paintings on canvas include photos or a DVD

Large canvas paintings are documented with either still photographs or videotape taken during the process and come with either an 8x10 print (sample at right) or an edited DVD (sample and preview below).

Additional segments on the DVD include, Meet Romeo/Juliet/DaVinci/Raleigh, Painting Preparation and Interview with artist Cheryl Ward.

Average running time, 13 minutes.


Watch a preview of the painting DVD Gently Down the Stream.


---

Teach Your Horse to Paint
By Cheryl Ward

* Free download
* Learn how to teach your horse to paint
* 10 pages (PDF)
* Print, share with friends and enjoy!

"Teaching your horse to paint is not so much about teaching your horse to wield a brush as much as it is understanding pressure-free, attraction-based training..." -Cheryl Ward

---

Hoof Prints & Signatures

How do you get a horse to sign its name? I started by painting the sole of Romeo's hoof with water-based paint and had him step on a piece of white paper. We took that image, shrunk it down in size, and made it into a rubber stamp. Ditto for Juliet, DaVinci and Raleigh.

Each painting is stamped on the back of the painting with the hoof print of the painter.